ВАРФЕЙС — WARFACE
04 Dec 2018
This DMR system is renowned for its versatility at any given range, much owed to a multitude of compatible attachments — including a collimator sight!
---
INSPIRATION
A Heckler & Koch product, HK G28 was born as a result of the Bundeswehr (German Army) experiences in Afghanistan. The DMR is designed as the optimal weapon of choice in long-range engagements, when other support weapons — such as the LMGs, mortars and artillery — are unavailable for use. While it may seem trivial, HK G28 shares up to 75% of common parts with HK417, and is capable of reaching the accuracy of 1.5 MOA.
---
IN WARFACE
When it comes to combat stats, HK G28 is a totally different breed. The rifle allows its user to be effective at any range, as its unique collimator sight accommodates for medium to close range encounters. Alongside versatility, G28 excels in delivering substantial damage — two shots will be enough to take any target down, while a single headshot will be lethal. To add spice to the mix, this German DMR's not too needy on recoil and boasts a competitive rate of fire, while the Golden version grants an even greater rate of fire and an increased magazine capacity.
Let's take a look at the broad selection of attachments available for this rifle:
Schmidt Bender 3 4.5x fast zoom scope
Vector Optics Maverick 2.5x zoom collimator sight
HK G28 suppressor: reduces noise, conceals shooter's location at the cost of reduced damage
HK G28 flashguard: removes muzzle flash, reduces damage drop and recoil
Vertical HK grip: reduces rifle sway while standing, increases weapon selection/deselection speed, increases reload speed
HK G28 will be available in Random Kredit and Crown Boxes.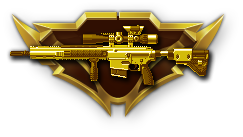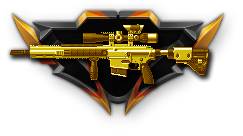 Master this rifle and land killing blows to unlock its special achievements!



Please note that the specifications listed above may change per test results.
Stir it up!