ВАРФЕЙС – WARFACE
09 Jan 2019
Soldiers!
The next game update will be premiering the SAP6 pump-action shotgun, to be added to the Arsenal. This will effectively make it the second Legendary-tier Medic weapon, as is the case with three other classes. It will boast a competitive rate of fire and high damage, easily becoming one of the best pump-action shotguns in the game.
---
INSPIRATION
Designed by the Turkish small arms manufacturer Dagger Arms in 2014, the shotgun embraces contemporary ideals, emphasizing on making it compact and comfortable. Perhaps the most unusual feature is its feeding system, as the shotgun employs 6 to 11 round magazines.
Overall, what you get is a compelling design and efficiency in a fun-sized package.
---
IN WARFACE
Let's start off with highlighting its forte from a gameplay perspective: it's a pump-action shotgun that directly addresses one of the primary issues — reloading speed. Magazines allow you to reload the shotgun considerably faster than the conventional pump-action ones.
Moving up to other perks, SAP6 is a promising gun with a high rate of fire and excellent damage. This shotgun is a direct competitor to the MAG-7 and Fabarm STF 12 Compact with relatively similar rates of fire, accuracy and mag size.
As any other Legendary-tier weapon, SAP6 comes equipped with a bright red 1.3x Fast zoom C-More collimator sight that increases accuracy when aimed.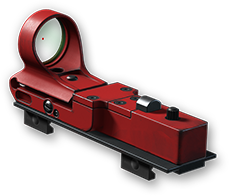 ---
ACHIEVEMENTS
Master this weapon and you will be able to get two custom achievements: "Knife Barrage I" and "Knife Barrage II" for 10 000 and 25 000 combat kills respectively.


Please note that the specs listed above are preliminary and may change per test results.
Sap 'em!