Игра Варфейс — Game Warface, PS4, Xbox, Xbox One, PlayStation, Mobile, iOS, Android, Google Stadia, ПК
17 Sep 2019
The new Battle Pass is at a stone's throw: "Berserk" pre-order is already available! Enter the amazing world of new challenges, a revamped item crafting system, unique gear and weapons!
WHAT SHOULD WE EXPECT THIS TIME?
The way "Berserk" works is similar to that of "Armageddon". Weekly missions, personal levelling up with XP and item crafting in the workshop will remain; we have refined them though. What changes will "Berserk" feature?
It's easier to get! We reduced the price for full access .
Only useful rewards! Choose your favourite class and receive its specific prizes.
Simplified tasks! Now missions are approximately 25% easier.
More Base functions! System improvements plus crafting the set of gear and arms with resources.
Guaranteed crate items! Added guaranteed rewards if the player had bad luck earlier with a certain number of attempts.
Class selection
The most important, fundamental change in the new BP is class selection. Now you will have to choose a class from the very beginning. Once the event goes live (no matter if you are a full or a trial version holder), you will have to set the character class for which you will get rewards afterwards.
IT WILL NOT BE POSSIBLE TO CHANGE THE CHOSEN CLASS LATER DURING THE EVENTWHY IS CLASS SELECTION NECESSARY?
There is a simple reason behind this modification. First, the player will be able to get more rewards for his/her favourite class. This measure will prevent disappointment from getting excessive prizes for other classes.
Second, we have analysed reward distribution in the previous Battle Passes and learnt that increased amount of rewards results into decreased marketplace gain per a BP participant.
The majority of BP participants actively play as one, two classes at most; that's why items received for other classes end on the marketplace being sold for peanuts. Thus, many objects depreciate sharply against their fair value (costing several times, in some cases 10 times, less). Therefore, even when getting heaps of rare rewards players cannot make much by selling them due to a plentiful supply and a lot devaluation on the marketplace.
By receiving rewards for only one class, the player will consciously decide what should be left for personal use and what can be sold or crafted for sale.
---
Mission System
The overall mission system scheme remains the same: every day during 12 weeks the player gets access to a 10-mission chain (each of them offers different difficulty) for PvP, PvE and Special Operations. Each task completed grants personal progress XP, a personal crate and, now, Battle Points. Upon completing certain number of missions the player receives "Salamander" items for the class chosen at the beginning.
Since the amount of prizes for weekly missions changed, the missions have been simplified. Moreover, the quantity of tasks yielding "Salamander" items has been modified. Now it is not necessary to complete all the tasks to collect a class-specific set.
---
Personal progress ТЕС-9 AND ITS PERMANENT GOLDEN VERSION ARE IN PERSONAL PROGRESS INSTEAD OF CRAFTING
As earlier, the Battle Pass allows for personal level up. Each new level awards a personal crate with prizes. At the same time, there is a new way to obtain the weapon instead of crafting it with crate resources: levels 100 and 500 now bring the pistol ТЕС-9 and its permanent gold version. Powerful arms have become more accessible!
---
Item crafting BLUEPRINTS FOR ITEM SELECTION AND EASY CRAFTING OF "SALAMANDER" ITEMS
The object crafting system in the Base workshop has been simplified: you can get many items way faster. Besides, this system now allows to create "Salamander" items and "Berserk" guns. Consequently, if you actively use more than one class, you can collect other sets during the event and acquire the necessary primary gun.
Blueprints are another important innovation. By conducting research, the player can now get a special scheme, employ it to create a specific item, and receive a specific final reward instead of a random one.
---
Crate Modifications
Personal crates have become more valuable. Now, if the player had bad luck before, every 50th crate will bring a guaranteed permanent reward. In addition, customized crates contain only prizes for the class selected by the player at the beginning of the event.
We will tell you more about each element of the "Berserk" Battle Pass later in dedicated articles.
---
MAIN BATTLE PASS ITEMS
"Salamander" gear set
Without a doubt, this gear will draw much attention due to its rare characteristic: it regenerates health of its user. Such objects are scarce in the game and are highly prized in many modes. Naturally, they have other perks: the set reduces damage per hit, delays mine activation and has extra specs."SALAMANDER" HEALTH REGENERATION SET AND RUNIC "BERSERK" ARMS
Important: this time the set includes weapons as well as gear! By using certain weapons specified in the set description, you can get an additional bonus. This is the first set of this type in the game.Previous

Salamander Boots

Salamander Helmets

Salamander Vests

Salamander Gloves
You can check all the specs of the items on the promo page.
"Berserk" weapon series
Powerful guns for all classes featuring a dashing runic design will make a fine addition to any armory.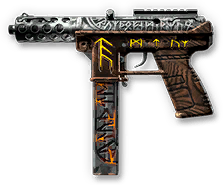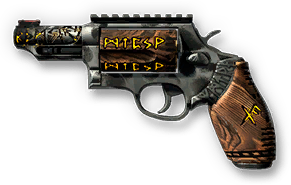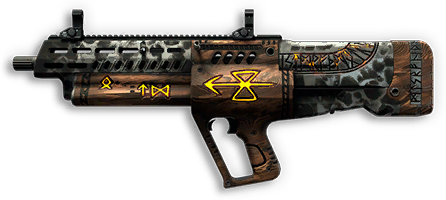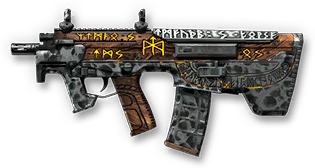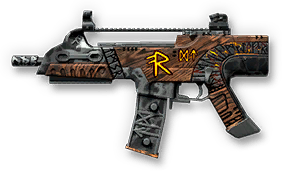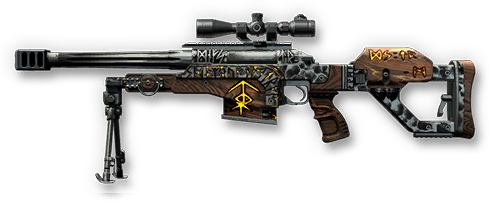 ---
ACCESS TYPES
Full "Berserk" access is not free. Pre-order now: choose between a simple and an extended version. PAY FOR THE ORDER ONLY AFTER IT IS DISPLAYED ON THE PAYMENT PAGE
---
What does the extended version offer?
Full access to the Battle Pass
20 personal progress levels (upon the event launch)
"Bronze Age" skin for Typhoon F12
500 "Berserk" smoke grenades
The objects will arrive to the inventory in the "Services" tab after the purchase. You will be able to transfer them into game after the BP goes live.
Those who have not made their minds yet on whether they want to participate can opt for the trial version. It has certain restrictions and does not grant the full range of prizes.
PRE-ORDER BONUSES
Exclusively prior to the BP launch: upon purchasing the pre-order, you will receive 5000 "Berserk" smoke grenades! They will arrive to the Battle Pass inventory throughout 3 days after the event starts.
---
"Berserk" will go live this month: we won't keep you waiting long!