ВАРФЕЙС – WARFACE
17 Dec 2018 09:02 AM UTC
Soldiers!
Regular versions of speedy AS50 and powerful SIG Sauer P226  have joined the direct sale line-up – summon them to your arsenal till the 24th of November! 
AS50

AS5050 is a "best of two worlds" from the bolt-action and semi-automatic rifles. Whereas other sniper rifles either emphasize on damage or speed, AS50 chooses to combine the two benefits into a fine combination.
Its damage is at the highest mark in the game, and the rifle is capable of firing subsequent shots fairly speedily as well. Ejection sequence is brief but automatic, thus AS50 feels like a bolt-action sniper rifle, stripped of the need to do the actual bolt action. Albeit the rifle barely suffers an accuracy drop when fired without zooming, the .50 caliber sure does result in quite a kick – you best learn to manage the recoil if you want to master rapid-firing. Per tradition, the rifle can be outfitted with either of the two bipods and a variety of scopes.
You can customize your profile with custom stripes that can be unlocked for 10 000 and 25 000 combat eliminations with AS50.

SIG SAUER P226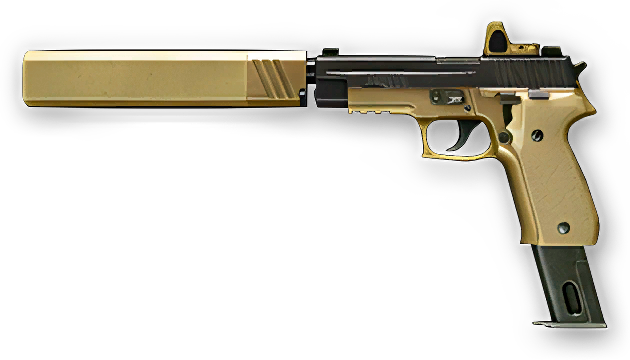 Much like its real life counterpart, this pistol is highly favored by both casual and competitive players. Talking about sidearms, it's all about taste: some prefer the bulkier heavy-hitting revolvers and large-caliber guns like Eagle Eye, while others enjoy the rapid firing rates and precision of the more contemporary pistols. Not sure what to settle with? Go for the golden mean with SIG Sauer P226.
This sidearm maintains its cutting edge high damage, without yielding in other departments, scoring one of the highest accuracy and effective range values among secondary weapons in the game. Its rate of fire allows for placing quick follow-up shots, a feat enhanced even further by its capacity – much thanks to the extended magazine.
The benefits don't end there either, as you can outfit the weapon to your liking with a multitude of already-existent attachments and some unique ones: a suppressor that doesn't diminish damage and an improved holo sight.


Adaptability is a virtue!